Welcome to Our Service Department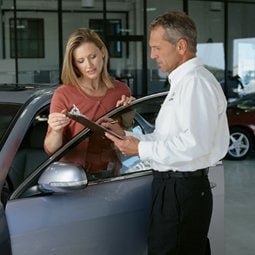 Keep Your F-150, Escape, Edge, Explorer or F-450 in Top Shape Near Franklin, Baker, Petersburg and Romney
If you've ever received unsatisfactory service on your Ford model, then you understand the value of a team who knows what your car needs for optimum performance. When you bring your vehicle to Weimer Ford, you can count on our trained technicians to do it right the first time because they have the right tools for the job. To us, you're more than a customer; you're family.
Trust Weimer Ford for Routine Maintenance & Larger Repairs Alike
Every car needs a basic level of routine maintenance performed, per the vehicle's owner's manual. This typically involves things like oil changes, filter replacements, tire rotations, and more. We can take care of those routine services so you can focus more on enjoying your vehicle and less on tinkering under the hood. And if your car requires a larger fix, we can tackle that too. After all, who better to trust than the ones already taking care of your car?
Contact Our Moorefield Service Team to Schedule Ford Service
Don't put off service for your F-150, Escape, Edge, Explorer or F-450 until there is a more significant issue. When you place your trust in our service experts, you will discover how easy service for your Car, Truck or SUV can be. Simply contact our service team to schedule an appointment, drop off your Ford vehicle, and wait a short time for it be completed. If you have any questions about our services or you're unsure what is needed, our service team can help provide the answers you need.